Beginners are Always Welcome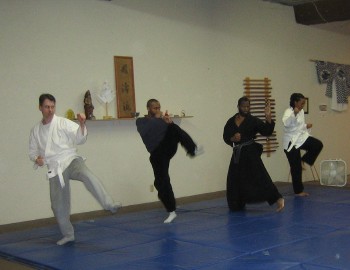 Everyone has to start somewhere. We respect that.
Classes at the Traditional Martial Arts Society are not segregated by rank. Advanced students and beginning students all take part in the same class. However, classes are always kept small enough for personalized instruction. Advanced students are always encouraged to help out beginning students. Instructors teach material at a class appropriate level: everyone trains on the same material. The focus of training may be different based on experience.
If you don't feel you're ready for a full class, you may like to attend our beginner's course or take private lessons from a TMAS instructor.