Beginners' Course -- Spark Your Potential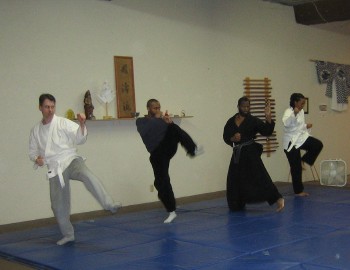 Even though we accept new adults into our general Aiki Jujutsu classes, there are individuals who feel unready for the general class. Some people worry about performance, some feel intimidated by advanced students, some feel they need to be in better shape to practice martial arts. Some people are willing to only commit to one day a week until they feel that the training they are receiving is worth investing more time. For these reasons, our Beginners' Course was created.
Six weeks of incremental training develops confidence in the Aiki Jujutsu material and relieves some of the concerns of participating in the adult classes.
If you feel you need to ease into training, this introductory class may be for you. Check the Society Events to see when the next offerring is available or contact us about your particular needs.