Black Belts Welcome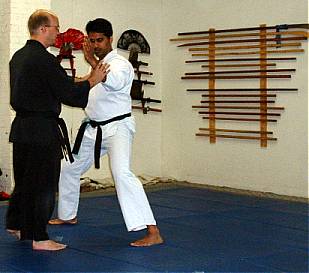 The Traditional Martial Arts Society has welcomed many existing black belts since opening in 1996. Whether you are looking for a new school or looking to augment your existing training, you are welcome to come learn one or all of our arts to suit your need.
You will not be asked to give up your old style and hard earned knowledge, but you will be challenged to open your mind and honestly apply yourself.
If you are new to Pittsburgh, and are looking for a place to teach a unique martial art style, contact us.
If you want to take control with your bare hands, contact us about the aiki class.